Pubblicata in data 3/12/2008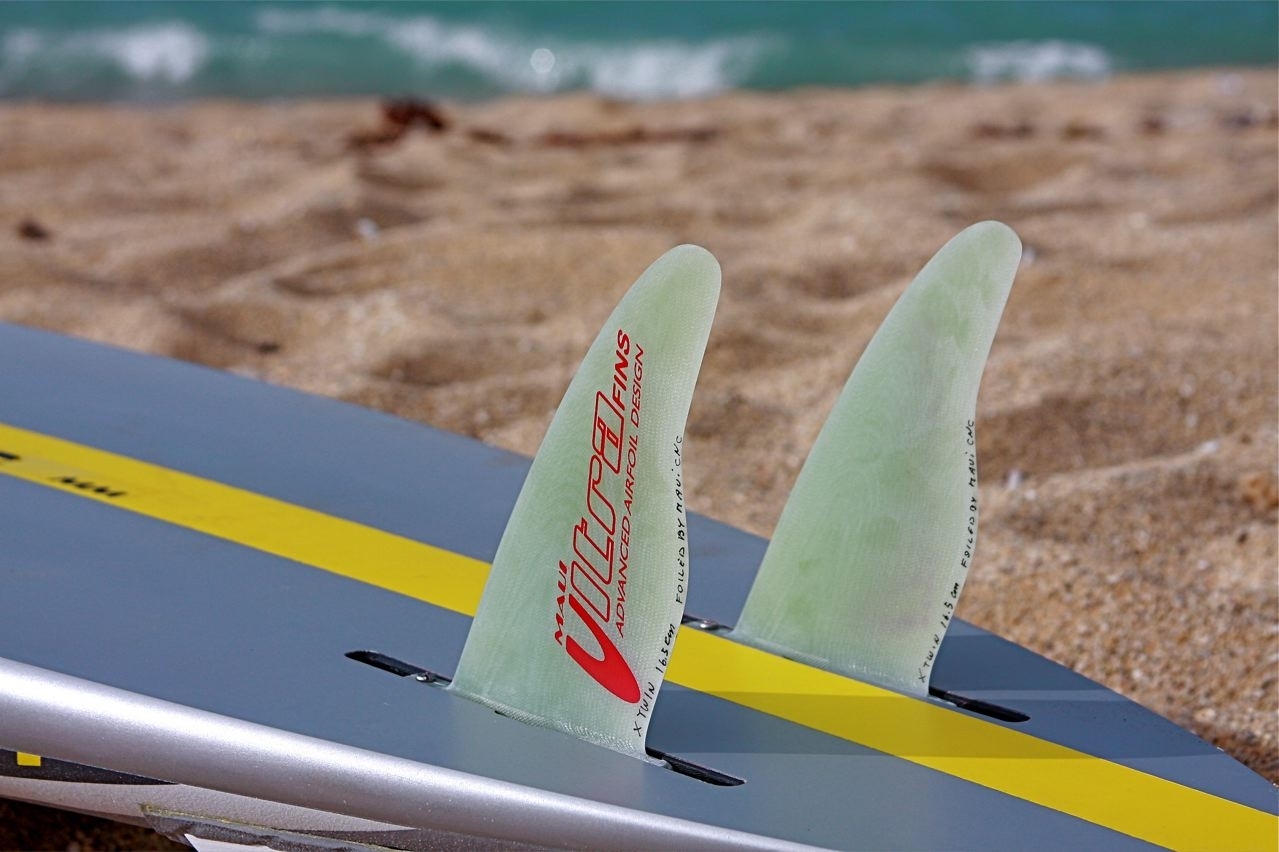 NEW PRODUCT BY MAUI ULTRA FINS: THE X-TWINS
The perfect symbiosis: German Engineered and Maui Built.
The new X-Twins by Maui Ultra Fins (MUFins) are currently one of the best twinser fins on the market. The reason: Outline and profile of X-Twins have been developed computer-aided, with scientific expertise in hydrodynamics – a unique approach in fin design.
As a result, X-Twins convince with outstanding performance under all surfing conditions. They are fast, agile in onshore and side-shore waves, spin-out-proof and go upwind very easily. In short: They are a reliable partner at challenging surf spots all over the world - from Sylt to Ho`okipa.
Inventor Rick Hanke has been working as scientist at the German Aerospace Center for more than 30 years. And: He has been windsurfing for 25 years and knows from own experience what a good fin distinguishes from a bad fin
"We can see that computer-aided optimization of the new X-TWINS- foil - as well as the other fin designs of Maui Ultra Fins – has remarkable effects on all crucial aspects of performance and riding. That was yet again confirmed by pros and amateurs testing the result in a huge variety of conditions", says Hanke.
This approach reduces the developmental period considerably and leads to much better products. The outstanding performance also convinced famous Jason Polakow und Robby Swift who continue to sail X-TWINS since their first tests on Maui in September 08.
One board company has already shown great interest in exclusive rights for its product range. However, Rick Hanke of MUFins believes that every sailor should benefit from the improvements in fin design, regardless of board make. He emphasizes "Cooperation partners are very welcome."
The X-Twins are available in 14.5 / 15.5 / 16.5 und 17.5 cm. All other lengths on request.
All MUFins are CNC-milled (G-10) and can only be ordered directly at www.mauiultrafins.com.
For more information visit www.mauiultrafins.com
The perfect symbiosis: German Engineered and Maui Built.